by Mike Linksvayer
•
September 1st, 2014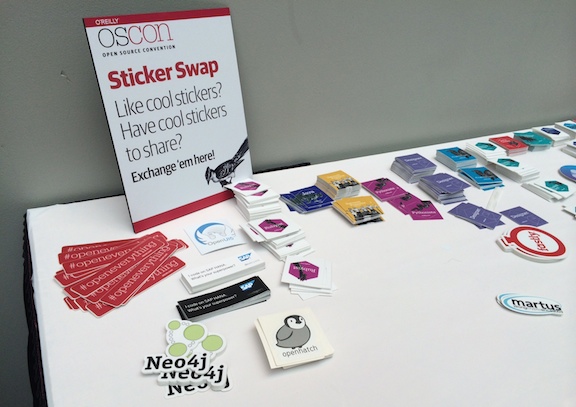 CC-BY Britta Gustafson
Welcome to OpenHatch newsletter number 25.
We're at conferences and preparing for northern fall semester Open Source Comes to Campus events! Longer newsletter in a month…until then, welcome newcomers on Software Freedom Day, September 20.
OpenHatchy but not OpenHatch things around the web
Gershom Bazerman Letter to a Young Haskell Enthusiast:
The most important thing, though not hardest, about teaching and spreading knowledge is to emphasize that this is for everyone. Nobody is too young, too inexperienced, too old, too set in their ways, too excitable, insufficiently mathematical, etc. Believe in everyone, attack nobody, even the trolliest. … The hardest thing, and the second most important, is to put aside your pride. If you want to teach people, you have to empathize with how they think, and also with how they feel.
Allison Kaptur on Getting Started With Python Internals, called "a textbook example of how to encourage people to dive into something exciting/scary" by Sumana Harihareswara.
Also check out links submitted to /r/openhatch, and add your finds!
Get involved
You can help write this newsletter! The September newsletter in progress (preview). Join our publicity list or hop on #openhatch with suggestions and questions.